Market access functions in life sciences are always evolving. Disrupted by the increasing share of Biosimilars, companies are reorganizing themselves. In this environment, market access departments are absolutely required and given increased responsibilities — all driven by external and internal factors.
Increased competition and more rigid assessment of reimbursement submission by payer authorities are forcing companies to improve their communication with authorities. Also, internal factors, such as the need to develop compelling value propositions and messages that resonate with payers, are altering objectives, as well as differentiating new assets in development.
It's critical for pharmaceutical companies to develop and support market access departments and allow for cross-function collaboration with HEOR, medical, commercial, and R&D. In addition, market access should be the lead for generating deliverables, supported by a cross-functional team approach that emphasizes phases of development. The organization and processes should be setup in a manner that allows it to evolve as the needs and activities of the market access department changes with the lifecycle of each product.
For example, this chart illustrates how deliverables evolve through product lifecycle in market access departments: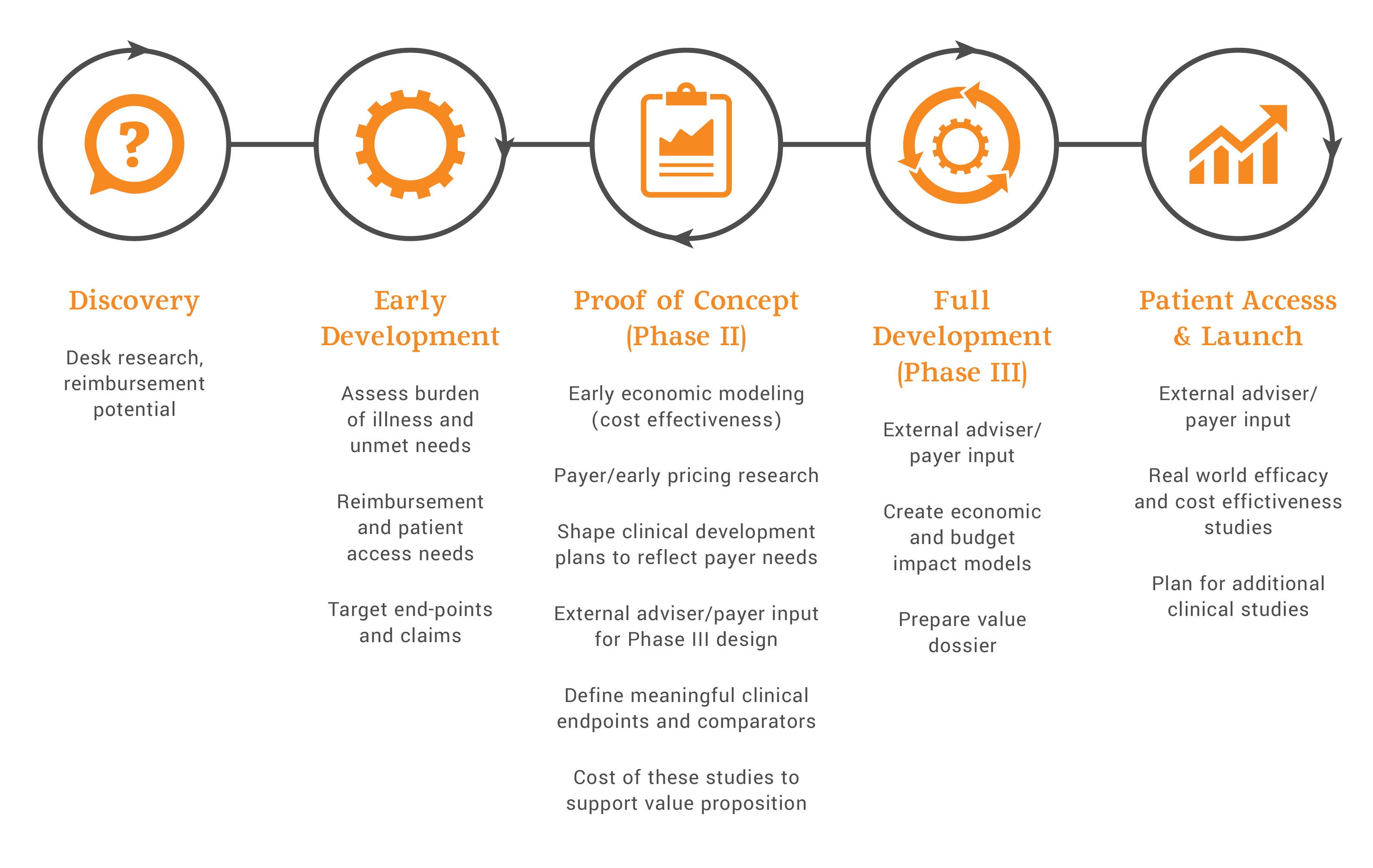 It is also important to have the appropriate setup for market access in regions and countries that receive globally generated deliverables for local reimbursement negotiations. Global market access knowledge should flow to the countries. Maintaining the connection between global and local is key.
Given Europe's complexity and heterogeneity, it's important to also consider regional market access capabilities and headcount, especially in countries like Italy and Spain, in addition to office-based personnel. In countries, typically the market access person acts as the conductor and represents HEO, government affairs, and advocacy on the country management team reporting to the country GM.
For additional information please contact Thomas Hasmann.
---
{{cta('6929a594-fcf4-4b4c-88e2-aad633a7cbcc')}}