Co-author: Yann Chappuis, Senior Associate Consultant
In the ever-evolving landscape of life sciences tendering, competition is fierce, and the key influence is clear:  the main goal of tender authorities is to achieve cost savings, which creates pricing pressure on manufacturers.
Bidding companies compete against each other within this artificially-increased competitive environment. Their tender responses are typically built from an incomplete view of the market and based on their best assumptions of competitor behavior.
Knowledge and awareness of the entire market size, upcoming opportunities, procurement specifics, and main players is becoming a key success factor to winning tenders. In such an environment, true insights into the market and its environment provide competitive advantage.
Though challenging, gaining these insights brings valuable new information to your team. It enables your organization to optimize the tender response process and ultimately streamline and enhance global and local performance.
Leveraging internal and external data
Two different types of data are needed to perform a complete analysis of your market environment. Gathering both internal data and external data is the sole way to run a 360-degree assessment of your tendering landscape.
On one side, internal data represents your company in-house information that is not publicly disclosed. On the other side, external data is information which is either publicly available or obtained through third parties.
Internal Data:
Customer data, product data, bid prices, applied discount, participating tenders, distributor partnerships, winning ratio, volumes awarded, revenue from tendering.
External Data:
Published tenders, awarded tenders, main tender authorities, procedure types, award criteria, average duration, renewal, awarded volumes, awarded values, tender winners.
 The ability to combine these data points can become your strategic weapon, providing a 360-degree overview of your tendering environment. The aggregation of these two data sources also provides a starting point for a descriptive analysis.
Forming a descriptive analysis
The first part of a descriptive analysis focuses purely on descriptive information about your market, such as tender authority and award criteria (Figure 1). From the data collected, the second part consists of running a competitive intelligence analysis highlighting your market features, such as main players and bid prices (Figure 2). This approach helps to identify any initial abnormalities in the data and areas which would be of further interest.
Figure 1 – descriptive data on the tender, country, and molecule level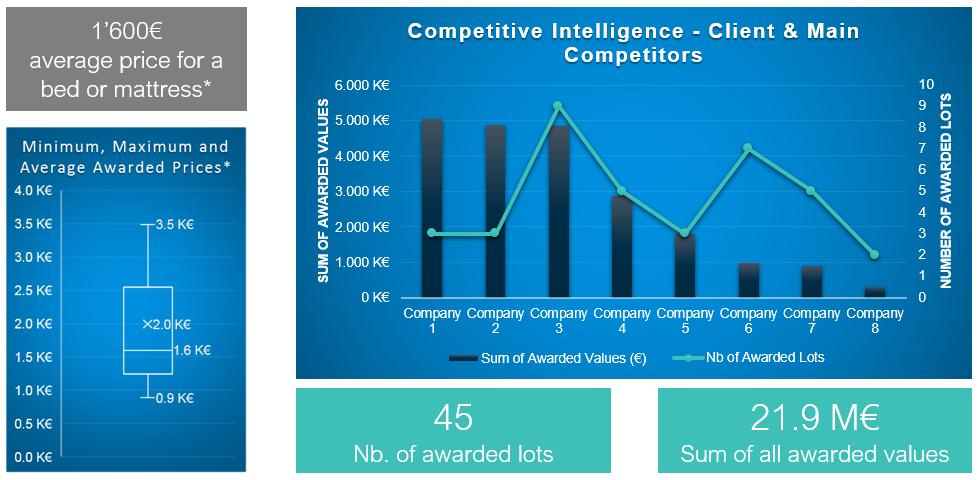 Figure 2 – descriptive data on market competitive intelligence
Forming insights to master your tendering environment
Now comes the beauty of the analysis. Separately, the above data provide a nice, descriptive view of your tendering environment. By viewing them side by side, you can begin to generate and extract insights that will bring you to the next level.
In this context, insights are information deducted from the analysis that are not solely descriptive, but also add business value. For example, the historical data analysis provides you with the ability to answer questions about the cyclicity of tenders issued for a given authority and molecule, such as:
What is the cyclicity of the tenders published?
When and where are the next tenders going to be issued?
What will my workload look like in the future?
From there, you can derive upcoming opportunities, plugging the data into a form of "tender calendar", enabling you to plan your workload accordingly to get ready on time and increase your chances of winning. Such insight is a typical example of game-changing information, which is similarly extendable to other questions:
Which countries are offering the best opportunities?
Knowing tender authority type and award criteria, how should I tailor my tendering response process?
Who are my major competitors, their bid price and power on my market?
At HighPoint, we strongly believe that getting answers to these questions and consequently gaining new insight will help you master your tendering environment and improve your global and local performance. To learn more about optimizing your tendering process, please reach out to Ruven Remo Eul.
Co-author: Yann Chappuis
Yann is a senior associate consultant supporting the European life sciences team based out of Geneva, Switzerland. Yann works primarily as a business analyst in the areas of pricing, tendering and commercial excellence, supporting a range of technologies from Salesforce to pricing-specific software. Prior to joining HighPoint, Yann supported Edwards product launches and marketing campaigns followed by work as a digital marketing specialist on various initiatives, including setup and integration of a CRM system and marketing tool automation.