There's no time to spare when it comes to compliance. In this increasingly fast-paced market, companies must ensure that their operation is running efficiently in an effort to increase value. That said, automation helps to assess processes and verify that all potential issues and preventive actions are set in place to identify and fix events. This will ensure that companies are able to maintain compliance and a state of inspection readiness in the event of an unscheduled inspection, and will result in a higher quality process.
Managing quality with automated solutions gives companies the ability to benchmark compliance in a more systematic and consistent way. We know that hazards exist in all businesses, so the best way to succeed is to make sure processes are aligned.
Here are three areas to focus on to ensure compliance and inspection readiness:
The traceability of events: Setting up a solution that includes the traceability of events allows companies to backtrack through their quality cycle and locate each step of a change. This not only decreases the amount of time it takes to get results but also creates an unbroken chain of communication. Having a connection between source data and corrective action data provides a certain level of traceability that is helpful with reporting and auditing. A solution that has the ability to record adverse event data—including complaints, incidents and other nonconformances—saves time and provides better visibility into the back-end of procedures. In the event of an inspection, a manager can trace down all important notes and steps taken to alter the outcome of an event within just a few minutes.


The Standardization and Harmonization of Processes: Internal Standard Operating Procedures (SOPs) control the creation, approval, distribution and archiving of all controlled documents to maintain global compliance. SOP Management is available for various document types, such as manuals, work instructions, forms, job descriptions, product specifications and much more. This helps keep businesses on track by routing them through the document control workflow process, integration with employee training ensures that good manufacturing processes are in place. All of this helps keep business processes aligned in one single location. One unified system can manage all processes and divergent workflows within acceptable deviations. As long as information is always recorded, companies can stay in compliance and also maintain a state of inspection readiness.
The Management of Risks Inside and Out: Planning ahead with risk management identifies and sets standards for potential and existing events. It helps to quantify compliance and ensures that you understand each procedure by breaking it down into increments so you can see it as a whole. Managing quality through automation gives users the ability to benchmark compliance in a more systemic way. By breaking down each procedure to see the picture at large, companies can plan for any deviations coming internally, externally or from suppliers and contract manufacturers.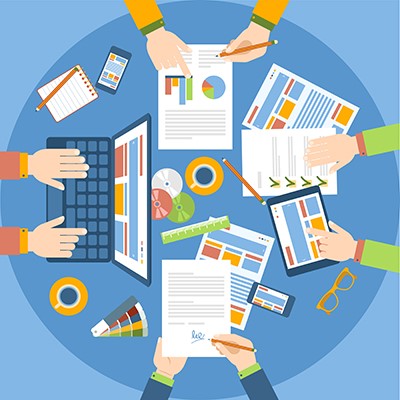 Companies promote consistency throughout the enterprise and helps ensure regulatory compliance. Automated Quality Management tools are intuitive, simple and provide a centralized hub for all quality and compliance processes.  Setting clear expectations with enhanced communication through traceability, harmonization and risk management results in a higher quality process that allows you remain in compliance and always be inspection ready.